Top 5 Reasons You Should Invest in a New Website in 2019
Modern technology is evolving at the most rapid rate in human history. Once innovative products are now becoming obsolete after several years, or less, and older technologies that remain relevant are being modernized to fit in with the current digital culture. This evolution is most notably significant when referring to the ever-changing ecosystem of online websites. Every business is aspiring for faster and more efficient processes to meet the growing needs of today's consumers. Multiple companies are vying for the same target audience and they must find a way to differentiate themselves from their competitors – especially in oversaturated markets. Most organizations have such a narrow window to prove their value amongst consumers. With that being said, a website is one of the most impactful tools for any business.
A website is often your audience's very first impression of your organization, your brand, your culture, your services/products, and your employees. This makes it vitally important that your website accurately represents all facets of your business in the most desirable way. From user experience to content to search engine optimization (SEO) and advertising, there are a number of ways to improve your website to attract new users and keep them there.
Here, we explain the top five reasons you need to invest in a new website if you haven't done so recently -- and by recently, we mean in the past five years.
Aesthetics
Consumer behavior experts and psychologists will be quick to tell you about the diminishing attention span of the average consumer. Studies indicate that in the year 2000, the average attention span was 12 seconds but in the past 2 decades that number has been reduced significantly to just 8.
Given 15 minutes to look at a website, two-thirds of respondents in a study said they would rather look at something beautifully designed than something plain. The same group was asked what they think the number one factor in deciding the credibility of a business is -- 48 percent said it was the website's design.
Couple the ever-increasing number of competitors in any given market with the dire need to capture and retain the attention of consumers and you'll understand why website aesthetics are essential. Stumbling upon a website that looks eerily similar to a Word Document is the quickest way to see any site traffic immediately hit the back button and take their business elsewhere.
Page Load Speed/Mobile-First Indexing
In March 2018, Google began prioritizing mobile-friendly sites over their unresponsive counterparts. With mobile usage reaching an all-time high, (52.2% traffic share, compared to 16.2% just 5 years ago) this reactive response from Google makes sense. While of course the ideal page load speed is instantaneous, most users will settle for a fraction less than that.
When a user visits your site, they're not looking to just find quality information, but finding that quality information quickly. Older sites that are not optimized for great page load speed run the risk of deterring any website traffic. Not only does a poor page load speed negatively impact search engine rankings, it also significantly increases the bounce-rate (rate at which traffic enters the site and leaves without any interaction).
A website redesign can improve your site's page load speed and performance while eliminating a number of issues that are causing slow load times such as:
Too many/unnecessary redirects
Too many resources
Slow server response times
Large and older-generation image formats
Too many plugins
Outdated content management system (CMS)
Unclean/dense codes
Excessive HTTP requests – JavaScript, CSS, image files
Typography isn't Search Engine Result Page (SERP)-friendly
User Experience
Usability and user experience continue to be trending topics heading into 2019. If a user has a difficult time performing mundane tasks or navigating through your site, he/she will leave for another company and never look back. It is vitally important to make that experience as seamless and captivating as possible.
This is also true for the mobile version of your site. Mobile device browsing has made a heavy impact on web traffic. Statistics show that the share of mobile phone traffic in 2017 was 50.3% and in 2018, mobile traffic share was estimated to be at 52.2%. It's important to adapt your website to the increase in mobile users by making your website mobile-friendly.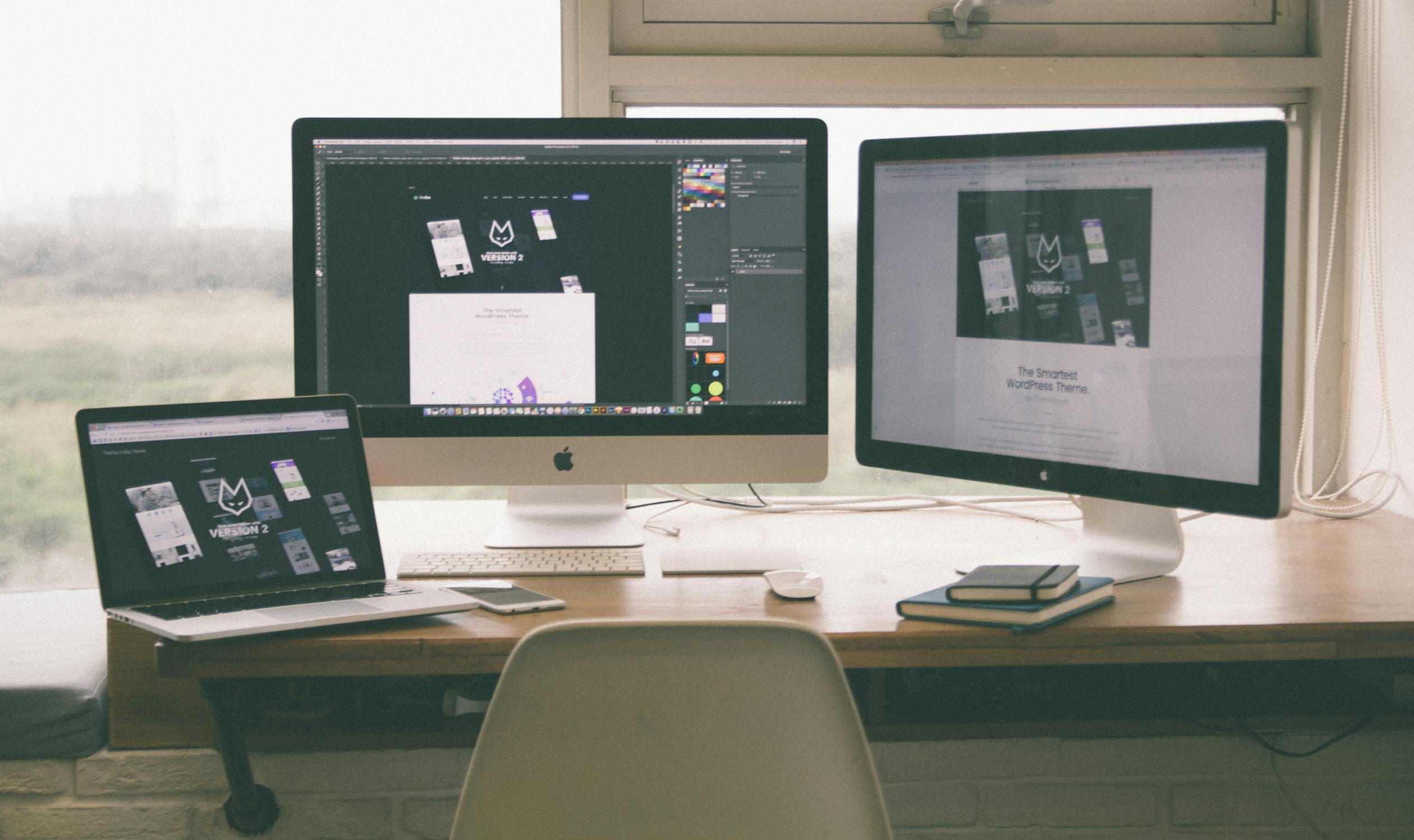 Search Engine Optimization (SEO)
Never be satisfied with being satisfied. No matter how large or small the feat, there is always room to improve your business. Part of that initiative is to constantly innovate and adapt, and that is very true when it comes to Search Engine Optimization (SEO).
SEO is essential if you have an online business presence. With over 75% of every search query on Google ending with the user finding what they need on the very first page, it is imperative that your website ranks high to maximize your visibility. With over 3.5 billion searches per day on Google alone, any business owner would be foolish to think SEO isn't important to them.
If your website was built several years ago and has not been frequently updated, it will be extremely difficult to reclaim any search engine rankings. Constant site updates are an overlooked SEO factor which, if ignored, will result in dramatic ranking declines.
Security
The internet is riddled with malicious individuals that would love nothing more than to undermine the online reputation you've established over the years. As technologies continue to advance and improve, so do the capabilities of these individuals.
In July 2018, with the release of Chrome update 68, Google started tagging websites not using the HTTPS protocol as "Not Secure". Considering Chrome is the most widely used browser, there are a lot of people that will see websites they frequent as "not secure" and they may reconsider the sites they visit or do business with. In today's internet-driven society, consumers want reassurance that their personal information is not at risk to be compromised every time they visit a website. Companies must take steps to ensure their website is up-to-date with the most secure protocols and software to repel any sort of attack.
The look and actions of your website establish the perception of your company. Code Authority's web design services team is comprised of dedicated user experience and interface designers who handcraft interactive solutions that leave a lasting impression on your users when they visit your website. Your dedicated project manager and account service team work closely with you — from kickoff meeting to website launch — to make sure you're up-to-date the whole way through, and of course, satisfied with the final result. Learn more by visiting Code Authority and sign up for a free project consultation.