How To Sell Your Idea With UI/UX Mockups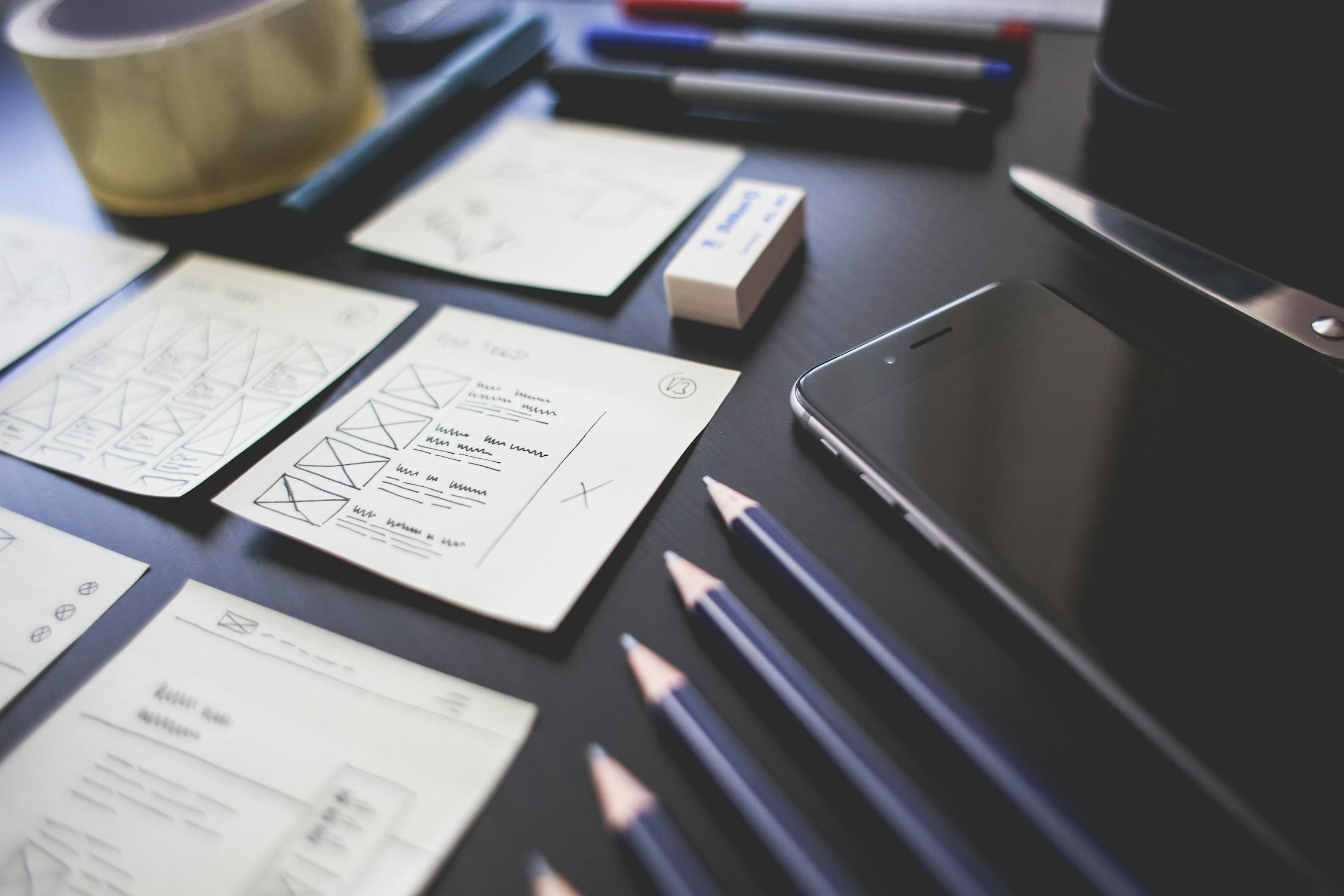 Today's entrepreneurs need to be able to do more than present their ideas in a 10-second "elevator pitch."
No one knows this better than Michael Chaffin.
A serial entrepreneur, Michael has worn many hats throughout his professional career. Having served as Business Manager for multi-platinum hip-hop artist Nelly, he also partnered with billionaire business legend Mark Cuban to launch an apparel line. Michael is also active in the startup community, both as a mentor and a competition judge.

A New Spin On An Old Custom

While "bartering" is usually thought of as a business transaction from long ago, Michael had an idea for a new kind of bartering system — using an app that would help keep track of exchanges and goods based on non-monetary transactions.
In essence, it would be trading favors using a barter system with coins based on agreed exchanges with favors.
For example, if you helped someone with a connection and did a favor for them, you could track it via the app itself — using "coins" to represent a favor.
With his basic concept completed, Michael branded it as "Bit Favors." But he needed someone to design his app's User Experience (UX), and he turned to Code Authority.
Doing User Experience Research For Favor Exchanges

As always, the Code Authority team starts their research by gathering information and requirements.
They realized that the main challenge would be designing an elegant User Interface (UI) that would be easily readable for all parties involved in the trading (and tracking) of favors.
After conducting research on the app's potential users, the team understood which parts of the app would require emphasis.
The UI needed to be clean and easily understandable, featuring clear graphics that would represent well on smartphones, tablets, laptops and desktops.
Design Goals

The top three goals for the app UX were:
Usability = so users can quickly and easily sign in and use the app
Readability = so all users (including those with vision issues) can view the app satisfactorily
Increasing potential user growth = so it's easy to connect with new people and share
The next step? Developing a UI/UX "mockup" that would demonstrate the app's capabilities to potential investors — without having to actually develop the entire app first.

Showing The User Journey in an MVP

With all of the above considerations in mind, Code Authority got to work in designing mockups for investor presentations.
An effective mockup needs to do four things:
Convey your concept.
Display your brand identity.
Map out your user journey.
Be impressive/attractive for potential investors.
UX Design Specifics For the Journey

The first "call to action" — as determined by Michael and the Code Authority team — was to "send favor to new person."
This was intended to both promote growth for the app and guide the user on its functionality.
The new person can be added through the original user's phone contact list or via seamless connection with LinkedIn.
All of this was designed to invite more people to the app and to get them started in "trading favors" while they learn how the app works.
Helpful Presentation Do's and Don'ts

We'll flip the script here and start with the "don'ts":
Don't talk UX jargon to people who aren't very familiar with it
Don't rely solely on mockups and wireframes to get your point across
Don't make presentations too short or too long
But remember these:
Do use design mockups and wireframes to focus on functionality first, then aesthetics
Do make them as polished as you need to — but don't spend too much time
Do make sure to practice your presentation
The Basics

Your UI/UX mockups should give the people you're talking to a good idea of how the real app would look like when completed. While they clearly won't be clickable, viewers should gain an understanding of how the app will function.
And once they're impressed with your mockups and presentation, you'll have investor interest like Michael Chaffin got for his Bit Favors app!
Code Authority offers many services and solutions to help businesses stay modern and competitive, including UI/UX design and mock ups. From startups to enterprise business and everything in between, Code Authority is the team that turns concepts in to products. Click here to get an estimate for your next project and to learn more about all the services Code Authority provides.