7 Ways Hackathons Help Corporations Innovate and Attract Talent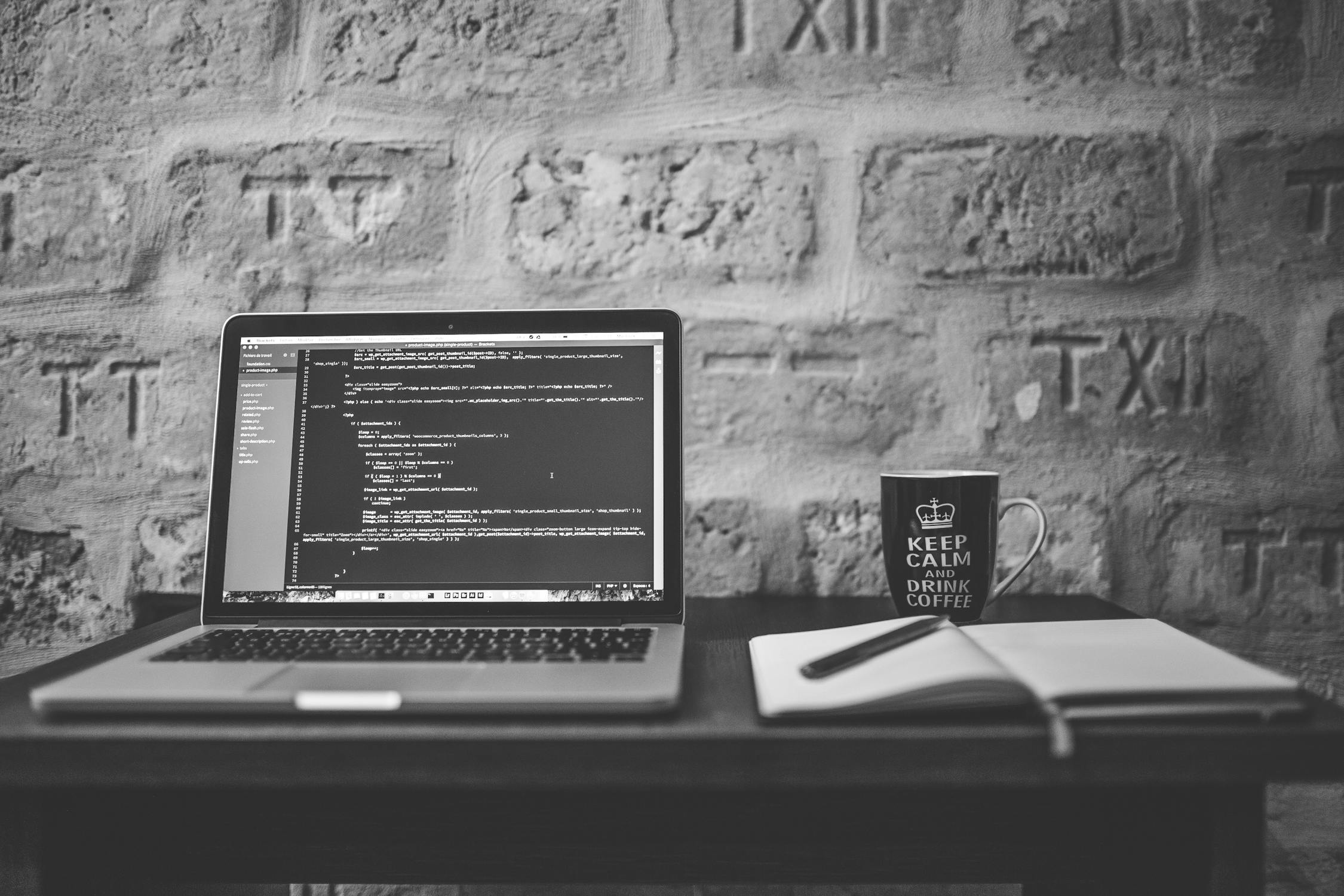 More than 1,000 hackathons take place around the world annually. According to this Hackerearth article, 80% of these events are conducted by Fortune 100 corporations. Hackathons today are championed as one of the main vehicles for corporate innovation and recruitment of top talent, but there are many perks for a company to host a hackathon.
Hackathons are sprint-like events that run for 24-72 hours. These events pit teams against each other with a specific problem to solve, usually related to technology. The teams are comprised of employees of the host company as well as external participants.
A typical participant team in a hackathon contains designers, developers, project managers and so on. Hackathons are competitive events, and the winning team is awarded a prize by the host company. Some of the biggest companies in the world run hackathon projects and startups are beginning to take part in this trend as well.
Hackathons also represent an opportunity for startups and corporations alike to network. For the startup, a hackathon is a chance to display talents and abilities in the hope of attracting an investor. Similarly, the corporate host is provided with a selection of the most innovative startups to consider for investment.
The following offers a brief synopsis of how hackathons help corporations to innovate and attract talent:
1) Encouraging collaborative participation
Ideas, especially innovative concepts, represent the future of a company and often the best ideas are not the product of a single mind.
Hackathons foster a healthy collaborative approach that has resulted in some truly innovative ideas coming to fruition. Hackathons encourage a resourceful collaborative culture as participants are forbidden from working individually. The problem must be solved by the team as a whole. All participants in the team must contribute, bringing together their skills for a single project. Consequently, several trains of thought come together, often leading to innovative solutions that would have been unattainable if working alone.
2) Takes people out of their comfort zone
This is one of the main avenues by which hackathons help to unlock creativity.
Hackathons provide a dynamic change in a regular work routine.
Hackathons are usually 1-2 day events with participants being required to solve a problem in a limited timeframe. These events take participants out of their comfort zone and place them in a highly time-pressured environment. The intense atmosphere stimulates a feeling of urgency, encouraging them to give their best input possible or lose. It forces them to take risks and try experimental concepts in order to thrive in such conditions. Such a sense of urgency is not felt in a regular 9-5 shift. At hackathons, it becomes a necessity for participants to brainstorm fast and hard. When compelled to flex your creative muscles in this way, participants experience a free flow of innovative ideas, not just from teammates but also themselves. As a result, hackathons produce innovative solutions to their stated problems.
3) Allows socially diverse inputs
As mentioned previously, hackathons involve both internal and external team members. These external members can come from anywhere which results in a socially diverse atmosphere at the event. This level of diversity conducive to the production of innovative ideas and concepts. One reason for this is the assimilation of various perspectives. This creates a situation where the problem is perceived in various ways. For example, a freelancer who works on a flexible schedule may perceive a particular problem from a different angle to that of a corporate suit who follows a rigid 9-5 lifestyle.
The differences in culture, lifestyle, and ethos in a team add dimensions to the thought process. Innovative solutions to a problem are more common with input based on different viewpoints. Hackathons encourage experiments with a range of inputs driven from various perspectives working together to create a breakthrough solution.
4) New innovative products
One of the main ways companies can benefit from hackathons is in the development of new products.
As previously discussed, hackathons encourage the free flow of innovative ideas based on a collaborative atmosphere of diversity. These creative ideas result in the development of new applications based on emerging technologies or new products based on unique approaches. The restricted time frame of a hackathon is too short for the complete development of a new product, but the intense creative atmosphere can lead to the development of groundbreaking prototypes. These prototypes lay the foundation for a novel product. Once a concept is established, the product can easily move into the development stage. Hackathons kickstart the development process by producing prototypes based on tireless brainstorming over a short period.
Beyond this, the practice of exploring and learning that occurs throughout the process is a valuable takeaway for the participants and the host company.
5) Live assessment of talent, ability, and temperament
Another reason that big companies run hackathon projects is the ability to attract talent. From Facebook to PayPal, Foursquare to Chevrolet - the biggest brands all consider hackathons a potential recruitment tool.
Hackathons offer an opportunity for the host companies to watch a live demonstration of the talent and skills of participants. Resumes may present the credentials of a candidate but they don't provide evidence of the actual abilities of the applicant. Hackathons offer a unique opportunity in the recruitment process; witnessing the ability of prospective candidates to contribute positively to innovative development endeavors.
Hackathons not only allow host companies to test a candidate's skills but also their temperament. Such events require teamwork, and this enables the host company to gauge a candidates ability to function within an organization. The intense atmosphere of a hackathon allows the host company insight into the potential candidates' patience and ability to perform under pressure. While technical aptitude is a vital parameter in the recruitment process, other virtues like the ability to handle pressure, collaborative spirit and a cool temperament are equally significant.
6) Desirable prize packages
Hackathons are ultimately competitions, and winners are generously rewarded with amazing prizes. The draw of the prize package aid the host company to attract top talent and generate innovative ideas.
Hackathon competitions follow strict judging criteria, with only the most innovative ideas being rewarded. Participants are highly incentivized to produce creative solutions in order to win the hackathon. Consequently, the host company benefits from the resultant prototypes that have the potential to bring innovation to the market.
Hackathon prizes may range from large sums of money to summer internship programs with the host company to prestigious accolades. These events acknowledge the accomplishments of participants and this motivates talented professionals and freelancers to enter into the process. The host company is, therefore, able to discover potential candidates and absorb top talent into its organization.
7) Corporate branding boost
Hackathon events represent a branding opportunity for the host company. This is especially important for startups looking to attract talented candidates.
Renowned brands are preferred by job seekers due to the prestige associated with working with them, and this poses a serious challenge for startups. A startup, no matter how dynamic, finds it difficult to attract committed employees.
Hackathons create a lot of buzz about the host company and help to brand a company as a dynamic market player. If a company is able to host a hackathon judged by industry leaders and technical advisors, the company can generate traction in the market. Given the increasing popularity of hackathons, it has become easier to find sponsors to fund the event and branding efforts. Request local press to cover the event can also help attract talent, and a wider audience can be reached on social media.
There is no denying that hackathons help grow a business, no matter its size. Whether this is by building its brand within an industry, generating innovative intellectual property for future use, or acting as a talent magnet when looking to recruit.
Hackathons are intense events that require lots of planning. All the small details must be thought through before making a bid to host one. Meticulous planning in advance is required to ensure a successful hackathon.
Bio
Taylor Ryan is an American entrepreneur living in Copenhagen, Denmark.
https://www.linkedin.com/in/taylorryan/
6x Startup Founder CEO of ArchitectureQuote - Saas Platform for Architects and Growth Hacking Agency - KlintMarketing.
Over the last four years, Taylor has created and run the marketing departments for some of Denmark's fastest growing startups and teams.
Lead instructor of the 2 day Growth-Hacking Masterclass held at Talent Garden.
Keynote speaker at over 30 different events, conferences, meetups, and lecture series in just the past year.